| | | | |
| --- | --- | --- | --- |
| | 4-7 August 2002 | Images page two | |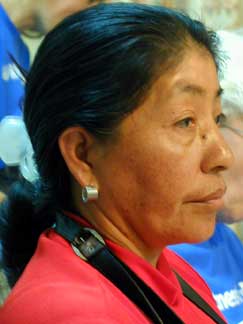 Meeting with the women of ASFADDES, Association for the Families of the Detained and Dissappeared. This woman's husband is one of the thousands of disappeared in Colombia. The pain now comes from being unable to put closure to her loss.
(read more - click here >>)
26 year old Rosita tells of her father's disappearance 10 years ago. Her mother is afraid to go to the authorities so nothing has been done.
(read more - click here >>)
Delegation member and former POC Margaret Knapke listens to the stories of the dissappeared.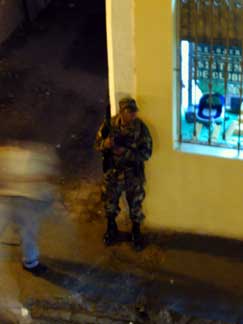 Tuesday night, the evening before the inauguration of Uribe, there were lots of soldiers on the streets.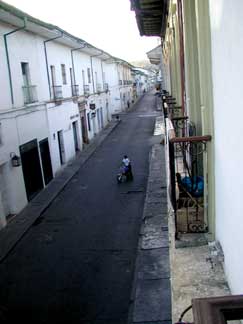 Inauguration day. Wednesday morning the streets were nearly deserted.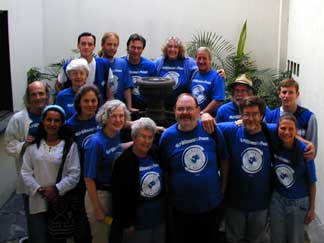 Most of the Witness for Peace/SOAW Prisoners of Conscience delegation in the hotel courtyard on our last morning in Popayan.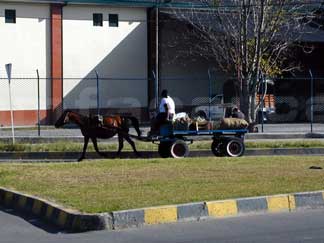 Our group traveling between meetings. We were always good little sheep and followed in line. Perhaps it was our shared prison experience. Baaa.
Next page - click here >>
Additional images in this series: go to -
[ 1 ]x[ 2 ]x[ 3 ]