| | | | |
| --- | --- | --- | --- |
| | August 2002 | Images page three | |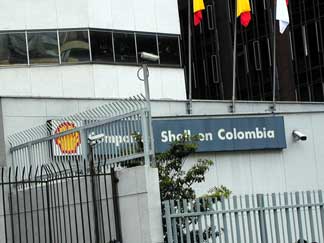 Global corporations are well represented in Colombia, a country rich in natural resources.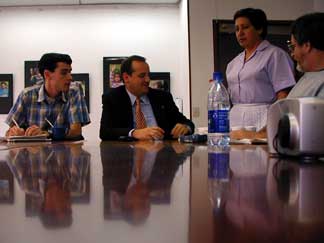 While we were served coffee at each meeting, the only time we were served by a "maid" was in the business community.
(read more - click here >>)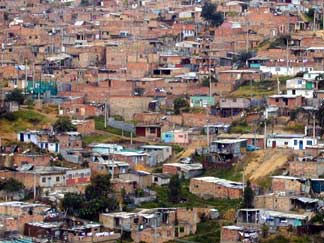 Soacha is a sea of displaced persons who have built their shelters on the side of mountains outside Bogota.
(read more - click here >>)
(images - click here >>)

Ricardo Vargas, drug policy expert, Transnational Institute (based in Netherlands), Accion Andina.
(read more - click here >>)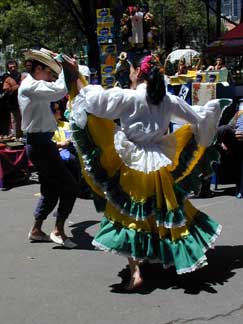 We had one unscheduled morning in Bogota. While walking through a park where a street sale and festival was being set-up, these dancers insisted upon performing for us.
(big image - click here >>)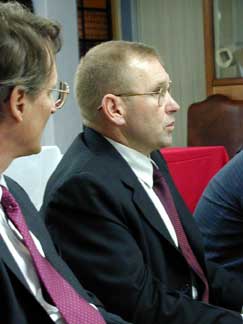 The Department of State... Ours.
(read more - click here >>)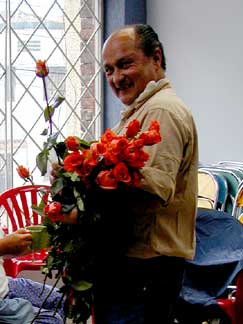 Following our final dinner in Colombia, Don Hernando gave each of us a rose.
Witness for Peace International Colombian Team members (front l - r) Andy Schwiebert and Ryan Calkins, (back) Tanya Snyder and Phillip Cryan.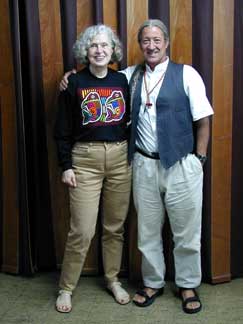 Carol Richardson, National Grassroots Director for Witness for Peace and National SOAWatch Peacekeeper Coordinator, Paddy Inman. These two former prisoners of conscience were our delegation leaders.
Additional images in this series: go to -
[ 1 ]x[ 2 ]x[ 3 ]